SCOTUS's potential overturn of Roe v. Wade
On May 2, POLITICO magazine released a 98-page leaked first draft of the Supreme Court's opinion which would overturn Roe v. Wade and Planned Parenthood of Southeastern Pa. v. Casey. The draft, written by Justice Samuel Alito, expresses the reasoning behind the opinion and the history of abortion laws in various states. While the draft reflects the Supreme Court's opinion on May 2, the overturn has yet to be finalized, which will likely happen in late June. In response to the possible overturn of Roe v. Wade, the Senate attempted to pass a bill that would codify abortion rights on a national level. The bill would ensure abortion rights would be universal regardless of the overturn of Roe. The senate, needing 67 senators in favor of the bill out of 100, voted 49-51, meaning the attempt to codify abortion rights did not pass. The following quotes are excerpts from the first draft and explanations of their meanings.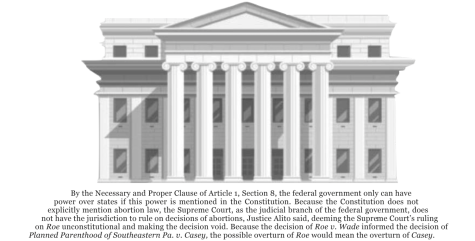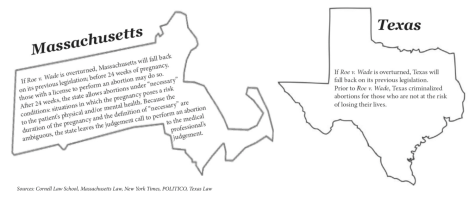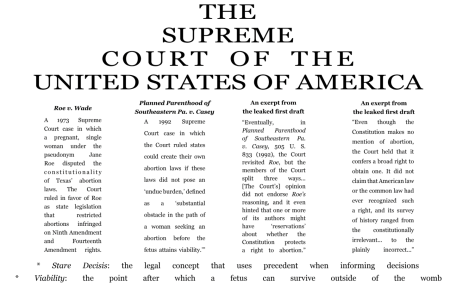 With the speculation around overturning Roe v. Wade, The Vanguard asked students about their opinions on the overturn and their understandings of the effect it would have in Massachusetts and in the U.S.